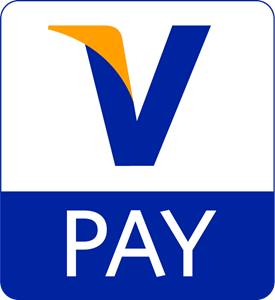 Over 10.000 satisfied clients
List of products by brand Marcelo Burlon
Welcome to 3.5 Brands Store – Your Shop for Marcelo Burlon
At 3.5 Brands Store you will find a huge selection of cool styles from Marcelo Burlon. Whether it's t-shirts, hoodies, sweatshirts or jackets – we have everything your heart desires.
Marcelo Burlon – the epitome of streetwear
Marcelo Burlon is one of the hottest brands in the field of wings t-shirts and has already collaborated with many renowned brands. There have been some notable collaborations with Nike, Reebok and Alpha Industries. With innovative designs and eye-catching prints, the brand has made a name for itself. With this, it inspires fans all over the world. Moreover, Burlon has been praised for its unique designs and innovative approach to streetwear styles, making it a standout player in the fashion world.
The label not only stands for cool designs, but also for high quality. Because each garment is made with great attention to detail and convinces with excellent workmanship.
At 3.5 Brands Store you can easily order online or visit us in our store in Wallisellen. There you will not only find the latest styles by Marcelo Burlon, but also many other hot brands.
Find your perfect look with Marcelo Burlon
Whether you're looking for a casual streetwear look or an edgy style, you're sure to find the perfect outfit at the popular Italian label. Get inspired by our great selection and create your individual look.
Order today at 3.5 Brands Store and benefit from fast and secure delivery so you can wear your new favorite Marcelo Burlon styles soon.
Visit us now online or in our store in Wallisellen and discover the latest styles by Marcelo Burlon at 3.5 Brands Store!
FAQ
What is Marcelo Burlon known for?
Burlon is especially known for his Wing T-shirts, which have become his trademark. These t-shirts have an eye-catching design inspired by tattoo and streetwear aesthetics. They are usually made of high-quality cotton and feature an eye-catching graphic on the front, which is influenced by various symbols and cultural influences.
How did Marcelo Burlon develop as an entrepreneur?
The designer started his career as a PR manager for international brands, working closely with well-known artists and designers. In 2012, he founded his own label, Marcelo Burlon County of Milan. Since then, his brand has become a globally recognized name in the fashion industry. Burlon has used the notoriety he has gained as a result to expand his business and continually broaden his range of clothing and accessories. In doing so, he has also successfully collaborated with other brands and artists to further expand his reach and influence. Marcelo Burlon has also received several awards for his work in the fashion industry. In 2014, he was named "Best Newcomer" at the Pitti Uomo Awards.
What message does Marcelo Burlon want to convey with his fashion?
Marcelo Burlon's fashion stands for individuality, expression and cultural diversity. He wants to encourage people to find their own style and express themselves through clothing. In doing so, his designs are often unconventional, provocative and tell stories about different cultures and subcultures. In doing so, Burlon wants to create a connection between different worlds and expand the boundaries of fashion and design. His clothes stand for openness, tolerance and the courage to remain true to oneself.