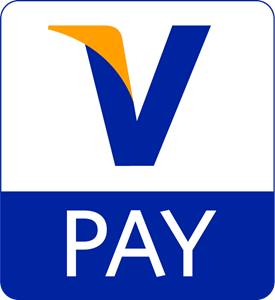 Over 10.000 satisfied clients
List of products by brand Off White
Off-White: The trendy fashion brand for men at 3.5 Brands Store in Wallisellen
Off-White is currently one of the most sought-after fashion brands in the world. This is because with its signature logos and graphics, the brand has caught the attention of many men who are looking for unique pieces of clothing. The brand was started by Virgil Abloh, a former creative director of Kanye West and well-known designer at Louis Vuitton. With his unique style and creative vision, he has quickly risen to become a trendsetter in the fashion industry. In the process, Off-White's remarkable range of collaborations with renowned brands and designers such as Nike, Levi's, Ikea and Moncler is a testament to their extensive expertise and outstanding competence.
Off-White clothing and shoes for men
If you're looking for a new wardrobe to spice up your look, 3.5 Brands Store in Wallisellen is the place to go. The selection of off-white clothing is extensive and features everything from t-shirts, sweatshirts, jackets and pants. At the same time, each garment features a signature Off-White logo and distinctive graphics, adding a unique touch to your outfit. The garments are made of high-quality materials and offer a comfortable feel.
In addition to clothing, the label also offers an impressive selection of footwear. It doesn't matter if you are looking for sneakers, boots or sandals, you are guaranteed to find the right pair at 3.5 Brands Store in Wallisellen. Because the shoes are not only stylish, but also comfortable and durable.
Order online or visit us at the store in Wallisellen
Off-White is one of the hottest menswear and footwear brands on the market right now. After all, celebrities like Rihanna, Beyoncé and Kendall Jenner have worn them. If you want to stand out from the crowd and are looking for unique clothes and shoes, then visit 3.5 Brands store in Wallisellen. There you'll find an extensive selection of off-white products that will perfectly complete your look and guarantee you a stylish appearance. Order today and get the trendy off-white fashion for men!
You can order the entire collection online or visit the store in Wallisellen. When you visit the store, you can try on the clothes and shoes at your leisure. Our friendly staff will be happy to advise you. Ordering is also easy and uncomplicated, and your products will be delivered quickly and safely to your home.
FAQ
What does Off White mean?
Off-White is an English term that literally means "off white". However, in the context of the eponymous fashion brand, Off-White stands for a combination of contemporary and urban style that often combines elements of graffiti, streetwear and high fashion.
What are the distinctive features of Off-White?
Off-White is known for its signature striped designs, often referred to as "industrial belts" or "diagonals." The brand also likes to use eye-catching prints, slogans, and a mix of materials in its collections.
Does Off-White also have a presence in the art world?
Yes, Off-White and Virgil Abloh have close ties to the art world. Abloh, in addition to his work for Off-White, has also had a career as an artist and DJ and has been widely recognized for his contributions to art and fashion.